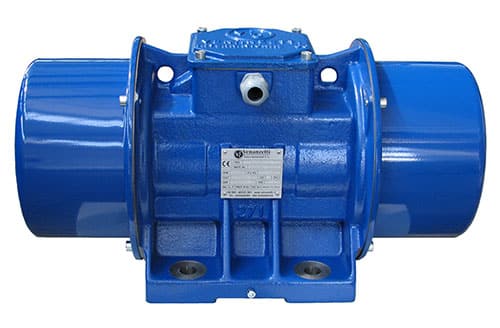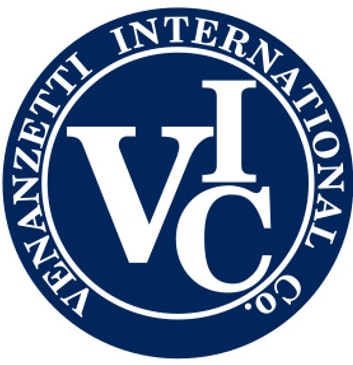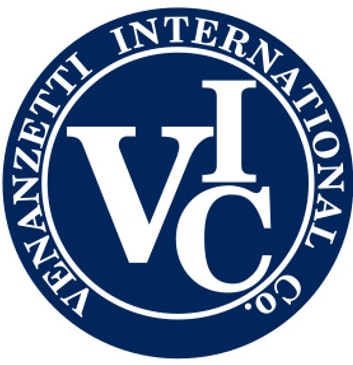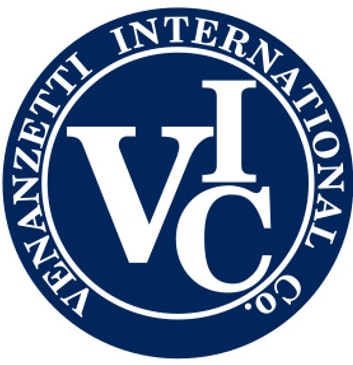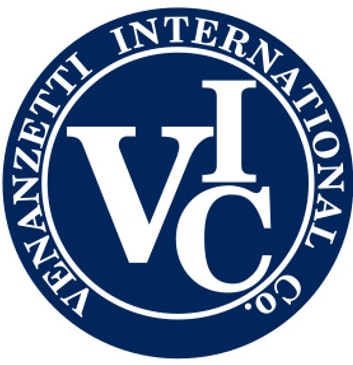 The technical and construction features of this device ensure extremely simplified and speedier maintenance operations.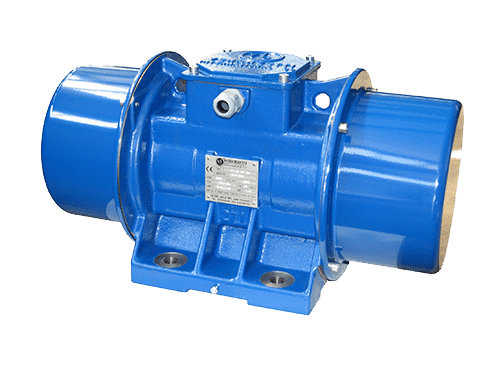 Two types of vibration can be obtained:
ROTATIONAL: using a single vibrator that supplies a rotating centrifugal force around the longitudinal axis of the vibrator itself and imprints a movement along an elliptical trajectory to an attached structure (fig. 1)
UNIDIRECTIONAL: with two vibrators of the same characteristics, rigidly fixed on the same plane and rotating in opposite directions. In this case the centrifugal forces developed by the counter-rotating masses provide a unidirectional alternating force (fig. 2).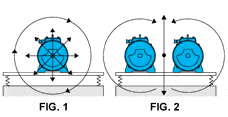 Vibrators are characterised by their velocity n (in turns/min) and from the useful moment M (in Kg/mm). The type of application and the features of the product should be considered in the choice of the number of turns.
Vibrators at 3000 turns/min are used when a vibration at high frequency and low amplitude is requested, generally to avoid blockages of products that have become melted in silos, hoppers, and so on.
Vibrators at 1500 and 1000 turns are primarily used for processes of transport, sifting, and so on.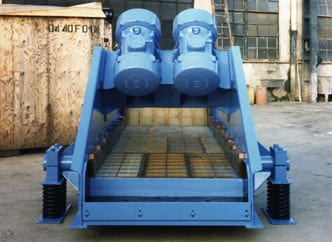 If the machine has to work in a continuous production cycle or in any case higher than 2000 hours/year, it is advisable not to use the vibrators at more than 80% of their total centrifugal force.
For all specific applications, we recommend, however, consulting our technical office. REGULATION OF VIBRATORS To modify the useful effect realised by a vibrating machine, we have two parameters at our disposal:
amplitude of vibration
rotational velocity
The amplitude of vibration can be varied only by a still motor through the regulation of the masses. The rotational velocity can be varied by supplying the motor with power through a frequency changer (inverter). In such cases, the regulation can occur with the motor in movement directly by the inverter or by a remote control. By utilising the brake features, you can also limit oscillations upon arrest of the machine. In the choice and the calibration of the inverter, you must keep in mind the following considerations:
All vibrators mounted on the same machine must start at the same time and be supplied by only one inverter.
You must never surpass the nominal velocity of the vibrator, to avoid resonance problems- instead, you must stay below 50% of the machine's nominal velocity.
To achieve a good launch of the machine, we advise using inverters with nominal power 2-3 times greater than the total power of the vibrators mounted on it.

EC COMPLIANT
All our vibrators are compliant with applicable European Community directives and are therefore marked EC.

READY FOR DELIVERY
More than 2000 vibrators in our warehouse ready for immediate delivery in Italy and overseas

TECHNICAL OFFICE
For all questions and technical assistance, we advise consulting our technical office.
Are you looking for a company specialised in vibrators?
DO YOU NEED FURTHER INFORMATION OR A QUOTE?